Team,
I am a bit tardy in updating the COVID-19 comeback folio results for the year.
My previous folio results can be found on the COVID-19 Folio tab. November 2020 results can be found here.
As of November 30, the COVID-19 Comeback Folio is up a whopping 275.51% YTD. This DOES NOT include the Livongo position that we closed at $140 for a net gain of 572%.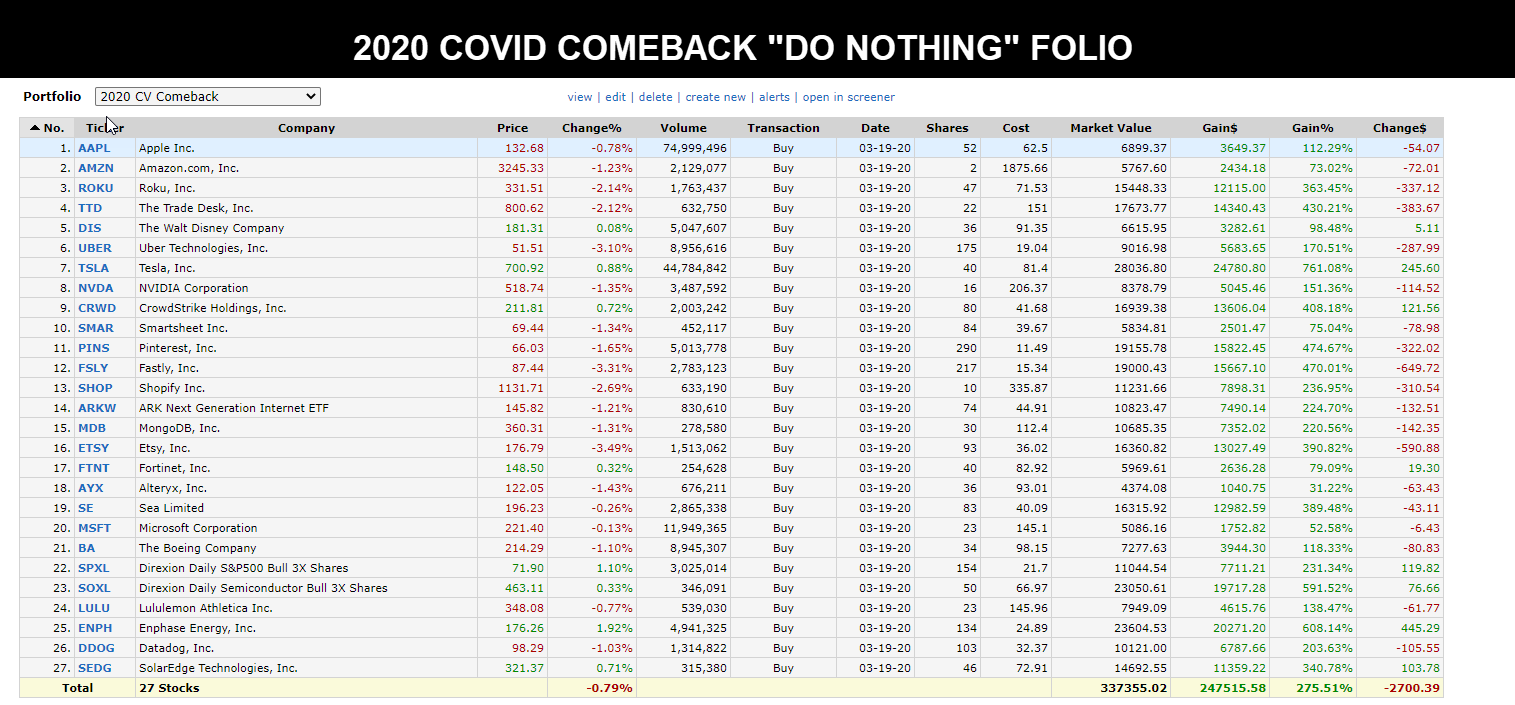 Top five performers:
TSLA claims top honors with 761% – #1 stunna with the inclusion in the S&P 500.
ENPH came out of nowhere with a whopping 608% as solar got tailwinds post election
SOXL as semi's got super strength, my supercharged 3x levered ETF brought in 591%.AMD, NVDA and a few other names will bust out in 2021.
PINS slipped a few spots but still a beautiful move to 474%.
FSLY at #5 finally starting to show signs of life off the lows at mid-60s. Now at 470%. We called the reversal off the low.
As a reminder: this portfolio was constructed as a static folio with no dollar-cost averaging over time, no options, and no leverage. This was a simple buy and hold. As you can see from the folio above, even if you did absolutely nothing, holding on to the right names can make a huge difference. This portfolio is a testament to buying and holding a set of strong names in the market.
We are officially closing the portfolio for the year and will be working on a brand new folio for 2021. Congrats if you are still holding these names!
Trade wisely,
Les